MG HS cars are the only units that are selling like hotcakes. Initially, it was reviewed by the Pak Wheels agent when I first saw its video. Though the design was not much impressive as compared to Honda Vessel still it got much reputation than any other car.
This is why you can see that many of the Showrooms which are importing CBU units are now charging more than their earlier release. People are too crazy about this car that they are paying in black for booking.
Though company announced to pay only 20 lakhs in advance for booking. But as we all know the honesty level of Pakistani dealers.  
But despite all these, the only essay of discussion today in this post is the price hiking of MGHS.
According to my research and usage of MG HS, it was not the car that deserve too much sale or price hike. As there were no digital displays or advanced features. You can even spend this amount on the best of sedans.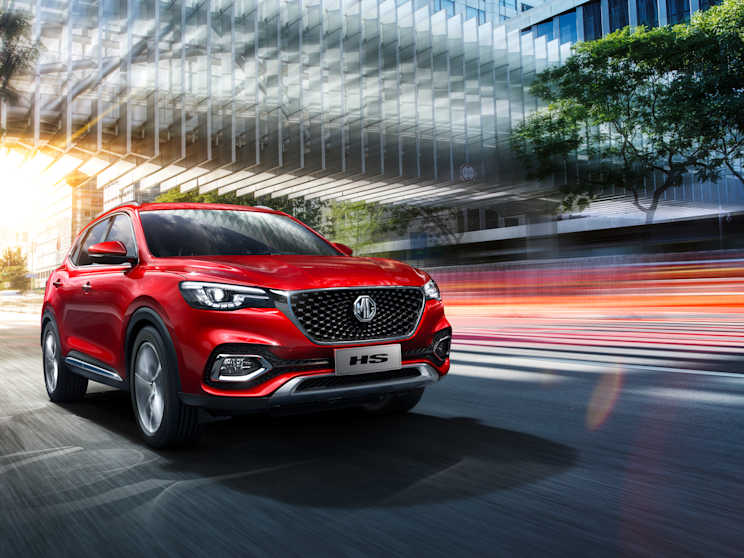 Those who used Honda's vessel know very well that the petrol average and luxury that vessel offer is not also offered in this SUV.  Then again, the question comes why its prices are increasing immensely.
Basically, it's not about purchasing rate or excessive booking, it's the custom duty in Pakistan. Pakistani custom is increased on single unit import of MG HS which forced the company to increase the prices.
The only addition that is made by the company is digital LCD meters. Other than that, you are not getting anything extra for your extra 3 lakhs rupees.
There is also another surprising news for MG HS lovers that the company is working on CKD units. In simple words, there are local units prepared in Pakistan. Probably they would be launched and even win the roads.
But there is no official news of the low price or launching of the local manufactured unit. So let see if they lower down the prices of local units. But another confusing thing here is that if local units are preparing then why the company is still importing cars.
So let us know if you have any info about this issue in the comment section.  Also, don't forget to follow me for more latest updates and articles on cars and the automotive industry.