Pakistan is an emerging market for local talent. Pakistanis are experts in building local parts and alternate to genuine items we use daily. There are the biggest markets in Pakistan in different cities like Gujranwala, Lahore, Rawalpindi, and Karachi.
These cities are enriched with local talent and hubs for all the necessities. So, it doesn't matter you are going to buy a car engine or car parts, everything is available in these cities.
Most of the time, it becomes challenging to find an engine at a lower price or some body parts of Japanese cars. Therefore, today we are going to disclose one of the largest engine markets in Rawalpindi.
The local name of this market is Sultan ka Khoo. There are more than 700 shops selling different items from body parts to engines.
All those who are searching to buy CNG or Petrol engine for their cars must visit this market. This market was established even before the warship in Afghanistan.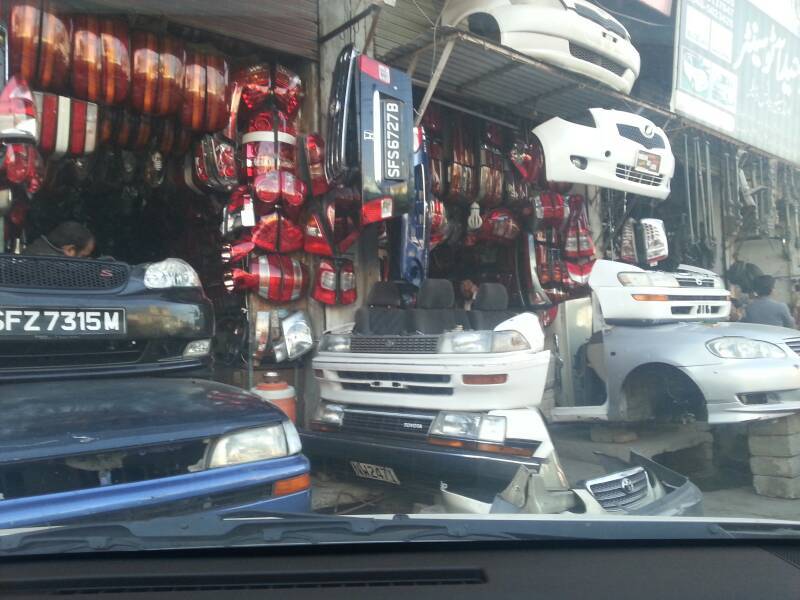 The parts and engines that sell here are mostly Smuggled from Afghanistan. As at that time, there were huge taxes on the import of car parts.
But when back in the Bhutto rule, the import tax on car body parts was removed. Now people can directly import their engines and body parts from Japan and other countries.
Still, there are many afghanis that smuggle engines and cars in that market. You can approximately buy a 1300CC engine from 60000PKR to 3 Lakhs.
All these parts are authentic and genuine as they are smuggled and plucked from cars. More than just engines and smuggled parts, you can also buy from local prepared parts and kits from local mechanics.
To sum up, buying a cheap engine is a crucial need for car modifiers. Thus, if you are crazier about car modification visit this market. You can also visit the Lahore Bilal Ganj market for more cheap parts and engines.