One of the biggest challenges that the HR department faces is hiring a suitable candidate for the job. It happens mostly in the development sector where they need employees varying on different aspects.
Suppose one is looking for a fresher who needs to be hired on a low pay scale. In that case, judging one suitable candidate is not easier. As you don't know that this fresher would be able to perform a variety of development tasks.
This is why today we are going to discuss 5 things that would help you judge the best candidate for your work.
1)

     

They know the company
The first and important thing which is mostly noticed in most interviews is that candidates just come to answer the questions asked about their profession. Mostly they don't know that where they are applying and why the company is searching for them.
This is why many experts say that if a person spends time reading about your business or company and knows your motive, he/she could be the best candidate to be hired. As mostly ignore the thing and just join it for the sake of high pay and delivering what they know.
2)

     

Identifying devotion and craze
As we have noticed that many of us work for the sake of paying our bills. Many of us are looking for a job to meet our expenses but that doesn't go the same with all. Though money is needed of the hour many people also work for their devotion toward their profession.
Like I'm a writer and I enjoy writing daily. So, wherever I'll go for an interview, my voice and pitch will show that how interested I'm in this job.  so, if one is confident about these things, it shows that he/she could be the right option for this post.
3)

     

Being honest
Being honest is the third most impacting thing which is noticed in an interview. Mostly HR thinks that they could hire a perfect one but that's not the true merit of hiring.
All of us carry many flaws in our personalities and profession. Thus, if one is claiming to be perfect in his field, could be a liar and in the future, it would disturb the working routines.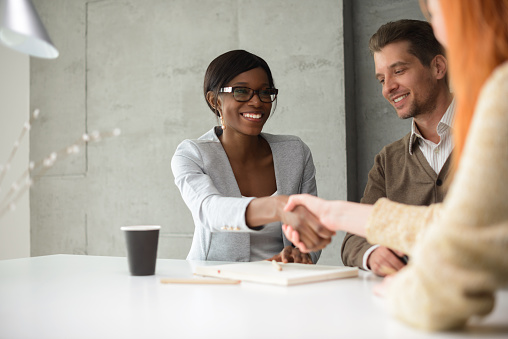 Thus, hire those who can clearly say what they lack and what they grip over. It would help you hire a devoted person. As creativity comes from learning. None could be accomplished with knowledge alone.
4)

     

Bringing ideas to the plate
The prior to last and decision-making sign is hiring a candidate that thinks out of the box. Usually, we have noticed that developers or other employees watch YouTube videos before going through an interview and answer the same robotic answers.
But this time stand ahead of them by asking something unique. Suppose if you are hiring them for a current project. Ask them about that project accomplishment and possible strategy. If they answer you out of the box, that one is best to hire for this position.
As creative and best employees bring ideas to the plate. So, hire the right talent by identifying the creative one.
5)

     

Confident communication
The last thing is confident communication in a smother way. When you ask an employee about their experiences and their working ethics they would be replying confidently with clear communication.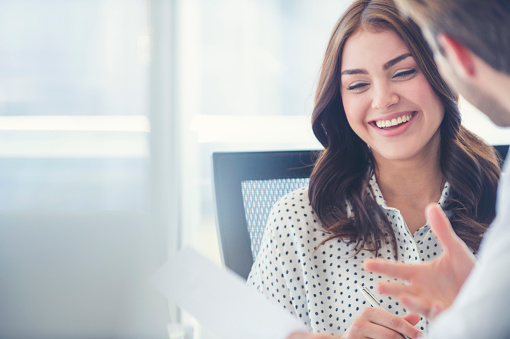 Thus, no time is wasted on stupid things. But when you interview a wrong person having lack of evidence about his skill or being best for this job, they would reply in a confused manner.  So be smart while hiring as the whole interview is important and it does matter in all cases.