5 best DIY Hacks for daily life improvement
We live a life that doesn't bother us whether we are free or busy; it keeps moving. Those who know to travel and move on with time are now successful. But the main intention of our success is to have a luxurious lifestyle and comfort at home.
Didn't your home sometimes get messy? Are you paying high to your housemaid? Leave it, dude! When there are easier life hacks for home to adopt.  We are making it easier for you as there are many DIY hacks for all of your problems.
But today, in this post, we will be exploring some basic problems and their easiest solution with easy hacks for home. So, let's start with it;
1)

     

Renewing furniture
Did your furniture get dirtier? Chill, we have the best furniture hack here. What you need to do is mixing some lemon essential oil into semi-hot water. Next, bring a clean cloth and wet it with that solution. Now rub it over the surface and see the stains and spots would be ended.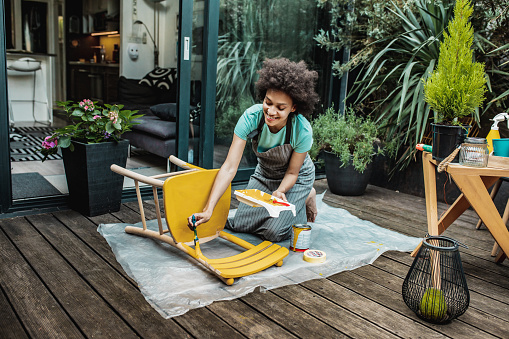 Also, a tea tree oil could be used as the best detergent and furniture polisher for your dirty furniture. With the help of these life hacks for home, you can make your furniture shining like just purchased.
2)

     

Removing candle wax
Even if we live a modern life, the old traditions are being adopted to make ourselves unique from other nations. Even there are many religioned aspects where we are supposed to use candles and no other item. In all cases, either religious or daily living, candle wax may become a problem.
When we burn, its wax starts spreading over the surface. Most people use candles on their eating tables or carpets for decoration purposes. Their burned wax may demand a life hack for home to be adopted.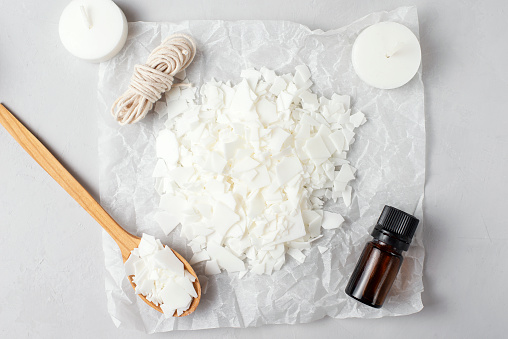 Don't use a blade or any other sharp item to put out the wax from the furniture. Instead, bring some ice cubes and place them into any small plastic box. Now put it over the wax and leave it until the wax gets freeze and hardened.
Now use any flat tool and remove the candle wax easily. Also, on the carpet floor, you can put a paper envelope over the wax and iron it with a steam iron; it would be sticking to the paper and be removed from the carpet. Hopefully, this home organization hack will help you with candle wax removal.
3)

     

Remove toilet smell
The third most and biggest problem in home organization hacks is removing toilet smell. We all use this part of the home mostly but don't have any solution except buying expensive fresheners or other accessories. But with us, no worries, follow these simple life hacks for home.
Get a broken pot of plastic or glass made. Add some vinegar, lemon juice, and mint leaves to it. Now add some water to it but not fill it. Now put it at your toilet side and see how it would be absorbing your washroom smell. Mint is a strong herb for the removal of smell and mosquitoes repellent.
4)

     

Remove hard stains and door noise.
As I mentioned above, we would be knocking up your attention with basic life hacks for home. Consequently, we are heading toward our 4th basic and most impacting issue: cleaning stains and stopping door noise.
To remove stains, wet your cloth completely and then put some petroleum jelly on the stained part of your cloth. Rub it again and again and leave it to dry. Now wash your cloth with detergent, magically! The stain vanishes. Hurrah! This worked and would definitely work for you.
For the extermination of room door noise, use the same petroleum jelly. Just apply its some amount over the butt hinge of doors and leave it. Make sure the jelly is completely applied and an entirely covered butt hinge of that door. After some hours, see the door noise wouldn't produce, and it calmly shuts and opens. Let me know in the comment if these life hacks for home work for you.
5)

     

Unclog your bathroom tubs and other clogged drains
Our bathroom drains often get clogged due to removing hairs and other dirty stuff in the bathroom. That's not a big deal; it happens with all of us in our daily lifestyle. But for people having busy routines, it's not easier to clean it completely by spending an entire day over it and smelling odour.
Chill! Here is one of the best diy household hacks that can solve your problem within few minutes. Follow these simple steps;
·         Add some detergent to the water and mix it to make some scum.
·         Now add some coffee grounds and mix it.
·

        

Pour it over clogged tub and bathroom drains.
Congrats! Within few minutes, it would be unclogged, and there would be no water and smell. So these easy hacks for home are thoroughly attested, but you have to change the amount of ingredients for its smooth implementation.
In my next article, I will be writing on some kitchen hacks. So, let me know your major problems in the comment. Also, support me please by following my profile. You would be getting updates about my every interesting article.