Pakistan is a country of geographical importance as well as tasty dishes. The local cuisines strengthen their roots even in the western part of the world.
People who go to visit Pakistan, never forget to taste these famous cuisines and deserts. These recipes are purely originated here by local chefs. But the taste goes beyond the expectation of their cooked appearance.
Being one of the cheap countries to visit in the world, every year thousands of people from westerns and northern countries visit Pakistan. As there are many historical places as well as some beauties of nature, therefore people love to be there.
But if you are planning to visit Pakistan, here have a look at these best dishes. Hope so you won't end your tour without tasting these recipes;
1)

     

Biryani
Biryani is the local recipe of Indo-Pak countries. It was originally introduced by royal chefs in the ruling of Mughals. From that time, it got different shapes and names with different local tastes.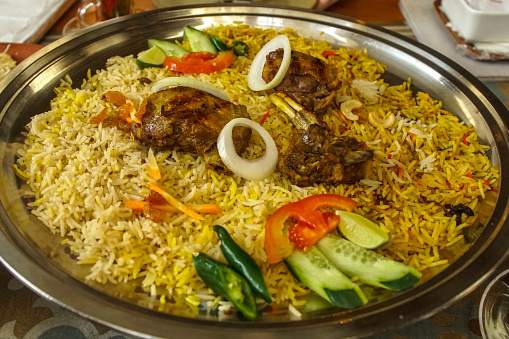 The one that is famous in Pakistan is Sindhi biryani and Dum Biryani. People who visit Pakistan never go unchecking this recipe.
Biryani is a beautiful combo of chicken prepared with special ingredients and cooked with colorful rice. Then further rice is mixed up with Achar and other spices to give it a final look. Those who see it starts mouthwatering and purchases it. So, add it to your checklist.
2)

     

Siri Paya
Siri Paya is one of the best recipes that is eaten in streets as well as reputed hotels. But there go some differences as local chefs in the streets continue to prepare this recipe according to their traditional method which delivers the best taste.
I would suggest you eat these Siri Paya from Gujranwala as this city is famous for this recipe. Actually, these are the lower leg pieces of goat or cow. The upper skin and hairs are burnt and then cut into smaller pieces. Further, it would cook with special spices and a grabby that can make you hot in extreme winter.
3)

     

Haleem
Haleem couldn't be ignored by its appearance. As it seems to be a simple curry with nothing inside but there is a bank of crisp and taste when you check-in.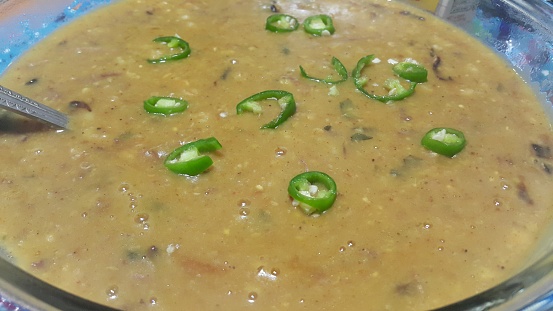 Haleem is prepared with usually lentils and a mixture of chicken pieces. The thinnest hairs-shaped chicken from the breast piece is used in this recipe. It is cooked slowly and then stirring is continues to deliver the royal taste.
4)

     

Paratha
Parathas from Pakistan are world-famous. These are different in their forms and tastes. Some of the common are Aloo ka Paratha, Mooli ka Paratha, and Butter Paratha.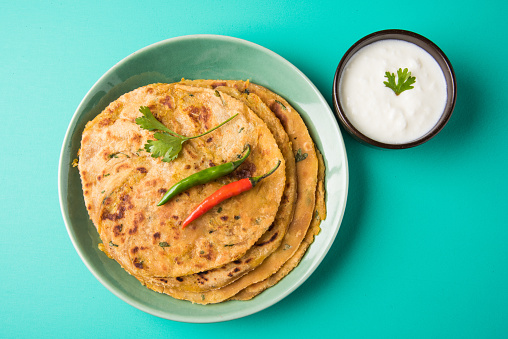 A simple flatbread or Paratha prepared with butter is best to eat in breakfast with Haleem. Another best combination of taste in breakfast could be Paratha and Achar, another local sour snack.
5)

     

Gajrela
Gajrela is one of the best desserts served in winter in Pakistan. Initially, it was a home recipe and cooked on the occasions of birth. But sooner it become commercial and got the status of royalty.
Now Gajrela or Carrot ka Halwa has different shapes with different recipes. Basically, the most standard form of this desert is cooking carrots with some cashews and butter, etc.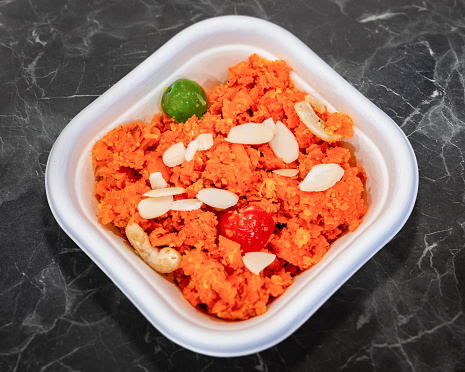 But by the time people made some amendments as per their expertise and improvise new tastes. Usually, this dessert is served on marriage halls and Marques at wedding parties.
6)

     

Kheer
Kheer is such a common dessert in Muslims especially in Pakistan that people from any district can cook it. Kheer is basically a rice pudding cooked with milk at a slow hearth.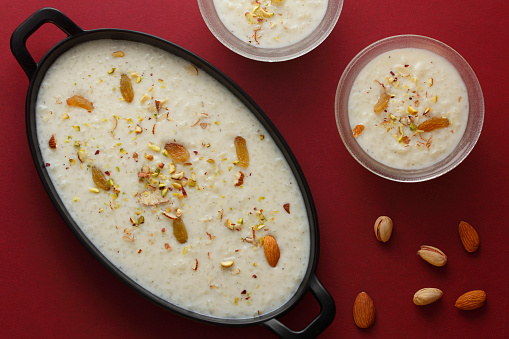 This desert is mostly eaten by Muslims and Pakistanis at the end of Ramadan and on the day of Eid-ul-Fitr. The thicker and creamier it becomes the tastier it is. You can mix up some cashews and walnuts to add taste to it.
7)

     

Qulfa
One of the viral street foods in Pakistan is Qulfa. You would automatically recognize its taste and importance when you travel from the roads of Pakistan.
Approximately there are more than 2 lakhs stalls in Gujranwala only. People are preparing it at home and selling it in their wooden vehicles. There are also bigger stalls and brands that hold real taste like Salman Sweets and Bao Nasir.
You can visit Food Street in Gujranwala and Lahore for better tastes in this desert and other recipes mentioned above.
Final words;
The local tastes are the only thing which dominates Pakistan in the world to visit. Other than beautiful places and historic areas to visit, you should also visit local areas to know the customs traditions. Especially, I would suggest you attend a Punjabi wedding when you got to visit Gujranwala. Punjabi weddings are the most beautiful and memorable events to attend and capture the local style of wedding. You would surely get amused and have a lot of fun there.